Situation
GPS LAT: 50,395981N - Lon: 4,809518E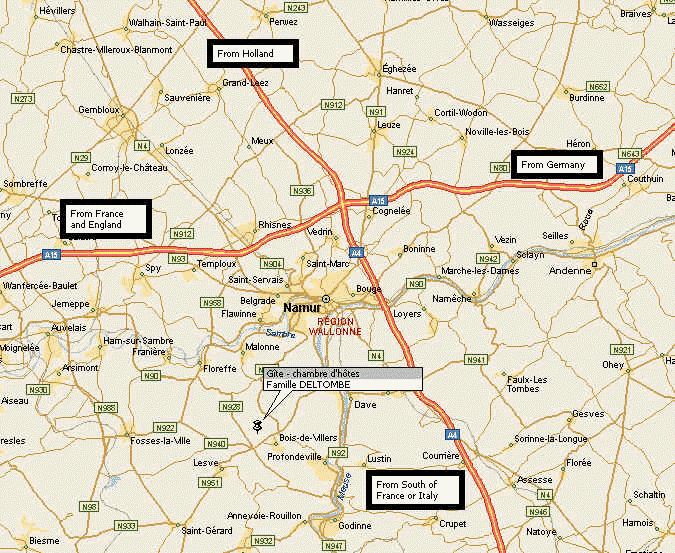 Descriptive general
We are 15 kilometers from the center of Namur in a small village called Bois-de-Villers. It is situated at the beginning of the Belgians Ardennes, on the heights of the valley of Meuse.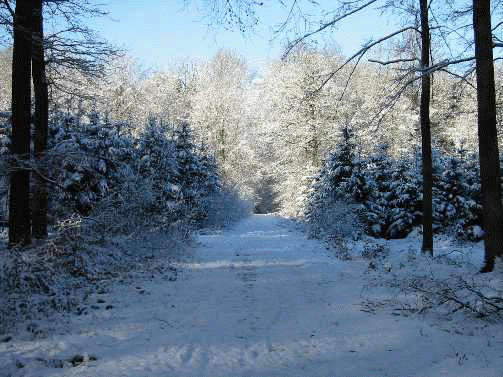 The Bed and breakfast is housed within a traditional "Farm barn" that forms apart of our property. We are located along side a wood that is surrounded by the nature. Within the grounds, we have a small orchard, free ranging chickens, and in our field, some sheep and "Anouchka" the horse.
At your disposal are the B&B, a part of our orchard (photo of the page Welcome), and a private parking lot. And, of course, all of the wild life and nature that surrounds us.
Without being isolated completely from the rest of the world, we believe that we can offer peaceful retreat.
Following road
Highway E411, exit : NAMUR - BOUGE (exit n°14).

Follow directions to : NAMUR CENTRE.

In the center of Namur, follow directions to : DINANT (N 92).

When you arrive at Wépion, exit N 92 on right hand lane.

And follow directions to : BOIS-DE-VILLERS - SAINT GERARD (N 951).

When you arrived at Bois-de-Villers, take the 1st righ hand fork after Volskwagen garage.

And follow the directions : CAMPING.

At the end of this street, to take on the right and it is the 2nd house on your left.
You can also reach the village of Bois-de-Villers by means of the public transportation, bus (lines 6 or 30) to the departs Namur station TEC Namur Luxembourg . Stop to Bois de Villers at "Baty" station.
DELTOMBE - LE MEN family
7, rue Simone Patiny
5170 BOIS-DE-VILLERS
Tel : 00.32.(0)81.43.46.93
BELGIUM
Welcome - Situation - Bed and breakfast - Holiday gîte - Contact - Links